About Us
We started with a simple mission: To help business owners and marketing professionals grow their businesses by acquiring and retaining more customers, clients & patients. This led us to develop our data-driven weekly direct mail marketing solution. Our weekly direct mail marketing solution took a complicated and confusing process, simplified it, and made it affordable and accessible for every business.
Fueling Growth
We focus on fueling growth for our client's businesses as well as fueling the growth of our team members.
By committing to self-improvement, building our skills, and supporting the development of every team member, we fuel improvement in ourselves, in turn fueling the success of our clients.
Whatever It Takes
We go the extra mile for our clients and do whatever it takes to get the job done right.
We remain laser-focused on providing our clients with a product, service, and customer experience that we would want. They deserve nothing less for trusting us with their hard-earned marketing dollars.
Good People
Honest, passionate, humble, kind & packed to the brim with integrity are a few words that best describe our team members.
We're a scrappy bunch that thrives on doing great work and delivering on our promise while building connections and long-term partnerships with our clients.
What Our Customers Say About Us
"Have been using their mail outs for the last year and have seen an increase in new customer base. Our existing customers also love the coupons! Mail Shark tailors to your company's needs and location, and can really pin point through analytics the customers YOU want to acquire. They are also very prompt on finalizing the mail outs when it is coming close to print date."
"Mail Shark has been an extremely useful tool in helping my painting and home improvement company grow.  They have helped me reach my ideal clients in new and existing neighborhoods. They have also helped me stay in front of my current customers.  Their whole staff is amazing and do a great job keeping you organized and producing great content."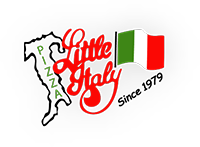 "As the owner of a pizzeria I can tell you firsthand that running a business is hard. From managing employees to suppliers to being your own marketing manager it's not easy. Mail shark is one of the reasons we have become as successful as we are. The team at the mail shark allows me to take a more hands off approach to our marketing strategies. We have been able to reach customers with an extremely successful redemption rate on our campaigns. I initially signed up with the mindset of let's do this for a year and see what it does. I was blown away by the results after the first month. We have seen a 32% increase to our bottom line after just one cycle of mailing with Mail Shark"
"Mail Shark has provided exceptional service and unmatched creativity. I'm happy with them. [My direct mail experts] are absolutely amazing. I opened a new dental office in November and we've consistently had 5-8 new patients per week because of the flyers, mailers, and postcards!"